Archived
Franklin Covey Co-Founder to Speak at Devotional April 6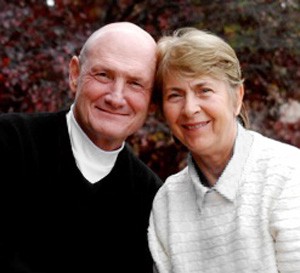 Hyrum W. Smith, co-founder of the Franklin Covey Company, and his wife, Gail, will give addresses at a devotional on Friday, April 6, at 11 a.m. in the Stoddard Center at Southern Virginia University.
Hyrum W. Smith created the widely used Franklin Day Planner and co-founded Franklin Quest Company in 1984. He also served as vice-chairman of the board of Franklin Covey Company until 2004. In addition, he is founder and chairman of the board of Galileo Initiative, a training and consulting group dedicated to helping organizations and individuals thrive in today's fast-changing world.
He is the author of several books including "10 Natural Laws of Successful Time and Life Management" and "What Matters Most," as well as a number of audio tapes. He has received many honors and awards, including three honorary doctorates and the International Entrepreneur of the Year award from Brigham Young University's Marriott School of Management in 1993.
After serving in the United States Army as the field commander of a Pershing missile battery in Germany, Smith graduated from Brigham Young University with a bachelor's degree in business in 1971.
Gail Smith graduated from Dixie State College and went on to Brigham Young University, where she majored in physical education and minored in history. She received a bachelor's degree from BYU, and then served a mission in England for The Church of Jesus Christ of Latter-day Saints. There, she met her future husband, Hyrum W. Smith.
Additionally, in 1978, Hyrum was called to be a mission president for the Church; he served with Gail in the California Los Angeles Mission. They have six children and 20 grandchildren, and currently reside in St. George, Utah.
Community members and Southern Virginia faculty, staff and students are invited to hear forum and devotional speakers each Friday morning at 11 a.m. in the Stoddard Center. Recordings of past forum and devotional speeches may be accessed online.