Archived
Fortune 100 Consultant to Speak at Devotional Sept. 21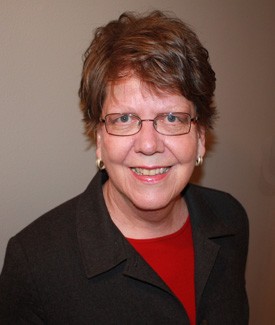 Dr. Kaye T. Hanson, a retired management communications professor at Brigham Young University's Marriott School of Management, will give a devotional address titled "Because of the Sheepfold" on Friday, Sept. 21, at 11 a.m. in the Stoddard Center at Southern Virginia University.
Hanson is currently volunteering as an adjunct faculty member at Southern Virginia, teaching German and coaching students on how to give oral presentations in Contemporary Issues.
She has worked with dozens of Fortune 100 companies, training them in writing documents and making oral presentations. She coauthored "Say it Right," which has been used in colleges and universities as a textbook. She also founded a small company called Bamma Books — where she writes, photographs, prints and binds custom books for children.
Hanson previously served as associate director of the BYU Jerusalem Center for Near Eastern Studies, where she was responsible for guiding the curriculum, faculty and students.
She received a doctorate in theater directing and German from BYU in 1984.
She served a full-time mission to Germany for The Church of Jesus Christ of Latter-day Saints as a young woman, and recently completed another mission to Europe — where she trained local leaders and young people in 32 countries on opening Centers for Young Adults for the Church. She previously served on the Young Women General Board of the Church.
Hanson has two children and nine grandchildren. Her permanent residence is in Provo, Utah.
Community members and Southern Virginia faculty, staff and students are invited to hear forum and devotional speakers each Friday morning at 11 a.m. in the Stoddard Center. Recordings of past forum and devotional speeches may be accessed online.