Archived
Former NBA Player Shawn Bradley to Speak at Devotional Oct. 5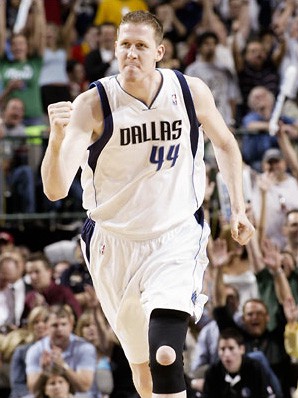 Shawn Bradley, a former professional basketball player, will give a devotional address on Friday, Oct. 5, at 11 a.m. in the Stoddard Center at Southern Virginia University.
Shawn Bradley was a professional basketball player for the Philadelphia 76ers, the New Jersey Nets and the Dallas Mavericks in the National Basketball Association. He was drafted by the Philadelphia 76ers in 1993 and continued to play until his retirement in 2005.
Bradley, who was born in Landstuhl, West Germany, also has competed internationally for the German national basketball team.
After retiring from basketball, Bradley became involved with West Ridge Academy, a private coeducational youth residential treatment center in West Jordan, Utah, where he currently serves as chairman of the board of directors. He also is a national spokesman for the Children's Miracle Network and has participated in the "Basketball Without Borders" program.
Bradley attended Emery High School in Utah, and is considered one of the most successful basketball players in Utah high school history. He was recruited by Brigham Young University in 1990 and helped carry the team to the NCAA Tournament. After attending BYU for one year, Bradley left the university to serve The Church of Jesus Christ of Latter-day Saints as a full-time missionary in New South Wales, Australia.
Bradley and his wife, Annette, have been married for 19 years and have six children. Together, the Bradleys have traveled to India to volunteer at a school built by Rising Star Outreach. The school enables the children of those with leprosy to reach their full potential.
Community members and Southern Virginia faculty, staff and students are invited to hear forum and devotional speakers each Friday morning at 11 a.m. in the Stoddard Center. Recordings of past forum and devotional speeches may be accessed online.