Archived
First YSA Stake Outside of Utah, Idaho to be Formed in Buena Vista April 15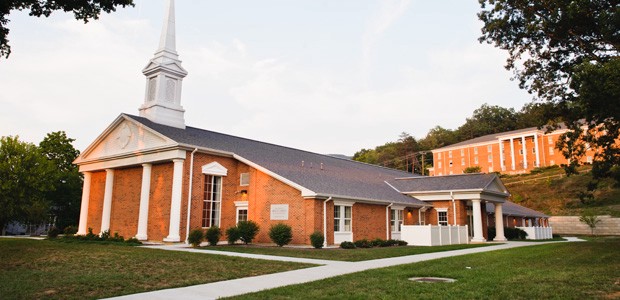 A new young single adult stake of The Church of Jesus Christ of Latter-day Saints will be formed on April 15 to serve members of the Buena Vista Virginia and Roanoke Virginia stakes, including students attending Southern Virginia University.
Although some student stakes exist around the country, the Buena Vista Young Single Adult Stake will be the first of its kind organized outside of Utah and Idaho since the Church phased out student wards and stakes last year and replaced them with YSA wards and stakes. The YSA designation will make the new stake and its wards officially open to all Church members aged 18 to 30 whether or not they are students. They also will continue to serve students who attend Washington and Lee University and the Virginia Military Institute.
"This is monumental and will be a great blessing in the lives of our students," said Southern Virginia University Acting President Richard G. Whitehead. "We are grateful to the Church for its continuing efforts to meet the needs of our students as the university grows toward our goal of 1,000 to 1,200 students."
Elder Marcus B. Nash of the First Quorum of the Seventy has been assigned to organize the new stake. He will be assisted by Elder J. Christopher Lansing of the Sixth Quorum of the Seventy, who also is a Southern Virginia University trustee.
"This new stake will be completely focused on meeting the spiritual and social needs of young singles adults in Buena Vista, Lexington and Roanoke," said Walter E. Ralls, Jr., president of the Buena Vista Virginia Stake. "It also will bless the lives of both members of the YSA stake and our stake by providing more opportunities for service and growth in the new leadership callings."
The names of the existing five university wards will have university removed and YSA added. A sixth YSA ward will be created at the same time the stake is organized. The Roanoke Third Ward, located 50 miles away in Roanoke, Va., also will join the new stake and have its name changed to the Roanoke YSA Ward.
All six of the Buena Vista YSA wards will meet in a meetinghouse and Institute building constructed by the Church at Southern Virginia University and dedicated in March 2009. Three wards will meet concurrently from 9 a.m. to noon, with the other three meeting from 1 to 4 p.m.
Founded in 1867 as a school for women, Southern Virginia University was renewed in 1996 as a coeducational institution with a Latter-day Saint environment. With an initial enrollment of just 74 students, enrollment was at its largest ever in fall 2011, with 800 — a 24 percent increase over the last two years.
Although the university has a code of honor based on the teachings and tenets of The Church of Jesus Christ of Latter-day Saints and more than 90 percent of its students are LDS, it has no official relationship with the Church.