Archived
Business Major Interns in D.C. for LDS Office of Public and International Affairs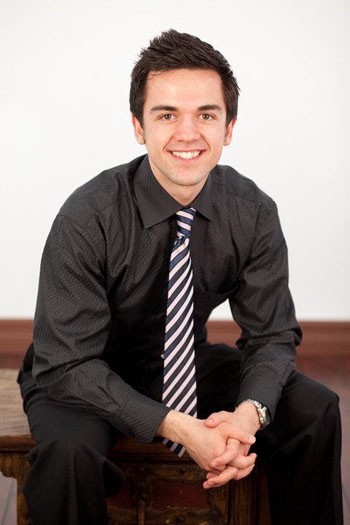 Southern Virginia University student Garret Bernal was accepted to an internship in the Public and International Affairs Office of The Church of Jesus Christ of Latter-day Saints this summer.
A junior from Seattle, Wash., Bernal heard of an internship opportunity in the Church's Public and International Affairs Office in Washington, D.C., through an email sent by Southern Virginia's Career Development Center.
"I knew that I wanted to work in the international or public relations field, better yet as a representative of the Church," said Bernal. "So in the spring, when I got the email, I immediately jumped on the opportunity and asked for help submitting a competitive application."
Bernal began attending Southern Virginia after serving a mission in Russia for the Church. He is a business management and leadership major at Southern Virginia, and hopes to graduate next spring so he may continue in the line of work his internship follows.
"I have a few ideas about what I want to do with my career," Bernal said. "One of which is to continue my work for the Church internationally in hopes of being involved in bringing a temple to Russia. I also am interested in using my business management degree to become a professional mediator."
Much of Bernal's interest in business has come from the classes he has taken while at Southern Virginia, particularly the courses he took in negotiation and dispute resolution, and investments, due to their practical applications in his life. However, he said he is even more excited to employ these skills in his new duties as an intern.
"The Church Office of Public and International Affairs hosts various events throughout the year targeted towards developing and improving relationships with government and political leaders around the world," said Bernal. "One example is the annual Ambassadors' Wives Luncheon. Recently, I have been busy with different event-planning activities such as preparing gifts for the ambassadors' wives and calling the embassies to invite them."
Bernal recently finished a term as the vice president of operations and communications on the student executive council at Southern Virginia University. Many of the jobs and responsibilities of that role coincide with those he fulfills in his new internship.
"I feel like I already have a lot of practice doing the things I am doing in my internship, such as event planning, because of my experience coordinating events for Southern Virginia," Bernal said. "Southern Virginia has prepared me the most by providing so many hands-on experiences and leadership opportunities."