Archived
Autism Foundation Co-Founder to Speak at Forum April 13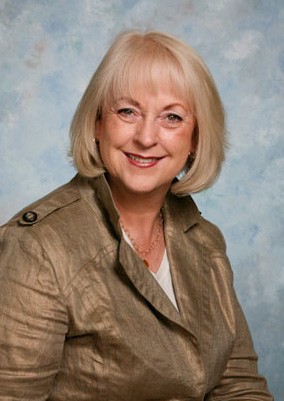 JaLynn Rasmussen Prince, co-founder and president of the Madison House Autism Foundation, will give an address entitled, "Beyond the Classroom," at a forum on Friday, April 13, at 11 a.m. in the Stoddard Center at Southern Virginia University.
JaLynn Prince co-founded Madison House with her husband, Dr. Gregory A. Prince, when their son, Madison, was born with autism. Madison House focuses on addressing the needs of adults with autism and giving them purpose and hope throughout their future.
She also is the founder and president of Times and Seasons, an arts management consulting firm that emphasizes the arts, broadcasting, public policies and public relations. In addition, she also is a member of The Royal Society of Medicine in Britain.
Prince serves on the national advisory council at Southern Virginia University and on the advisory board of the Johns Hopkins University College of Education. She also is an instructor in the Evergreen Program at Johns Hopkins University. In addition, she is a member of the Utah Valley University College of Social Science and Humanities Advisory Board.
In 1999, she was named National Young Mother of the Year, and she also has been named Woman of the Year by the Women's Office at Brigham Young University. She was the recipient of the BYU Service to Family Award in 2011, and Prince also has served as a TV coordinator for The Church of Jesus Christ of Latter-day Saints in the D.C., Virginia and Pennsylvania areas for several years.
An avid student of art, history and religion, Prince is a current member of the Communal Studies Association, the Washington Society of the Archeological Institute of America, the Society for Biblical Literature, the American Academy of Religion, Women of Washington, the Mormon History Association, and Georgetown University's Arab Islamic Studies. She received a bachelor's degree in art and theatre from Brigham Young University.
Additionally, Prince also has been involved in a wide variety of boards, including, but not limited to, Resource for Advancing Children's Health, American Mothers Inc. National Board and the Rising Star Outreach Board; Brigham Young University Management Society, Museum of Utah Arts and History, and Advancing Futures for Adults with Autism.
JaLynn and her husband, Dr. Gregory A. Prince have three children and live in Potomac, Md., where she enjoys spending time with her family and pursuing her interest in the arts and music.
Community members and Southern Virginia faculty, staff and students are invited to hear forum and devotional speakers each Friday morning at 11 a.m. in the Stoddard Center. Recordings of past forum and devotional speeches may be accessed online.