Archived
Alumnus Gains and Loses 75 Pounds on Purpose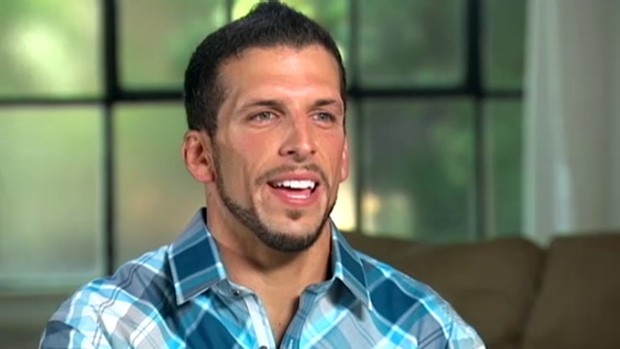 While many Americans struggle to become thin, one Southern Virginia University alumnus, Drew Manning, received international media coverage for spending six months of the past year struggling toward a different goal — getting fat.
Since his graduation from Southern Virginia with a bachelor's degree in business management and leadership in 2006, Manning has worked as a financial analyst for Chrysler, a medical technician, and as a personal trainer.
However, he found his work as a personal trainer difficult because he was unable to fully understand his clients' struggles with weight loss. In an effort to gain insight and cultivate empathy for those who are overweight, the muscular 193-pound personal trainer let himself go for the first time in his life and began consuming a diet of processed foods and drinks — such as white bread, pasta, cereal, soda and fast food — and stopped exercising.
Manning's subsequent yearlong journey to purposefully gain and lose more than 70 pounds brought him to the attention of major news organizations — he has been featured on a number of television shows and news publications including "CNN," "Good Morning America," "Nightline," "The View," "Dr. Oz," "MSNBC" and "The Tonight Show with Jay Leno." He also wrote a book, "Fit2Fat2Fit: The Unexpected Lessons from Gaining and Losing 75 lbs on Purpose," which was published this week.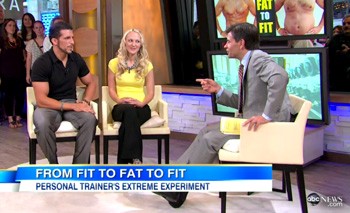 "I was a fitness addict and so it was hard to let go of that lifestyle, and eat those unhealthy foods and stop working out," said Manning on "Good Morning America" this week. "But then I got used to it and it was hard to get back into the exercise routine."
After just four weeks, he had already gained nearly 24 pounds. The weight continued to pack on during the next few months, bringing with it not just a change in appearance, but also in personality.
"I was shocked because I really thought this was all just going to be a physical transformation," said his wife, Lynn Manning on "Good Morning America." "But the fact is that [personality] changes happened in him: [being] lazy and not helping around the house or being a great father like he used to… It was about the emotional changes, him becoming a different person."
Manning started a website, fit2fat2fit.com, to update followers on his progress through a video blog and to provide resources and support for people trying to lose weight.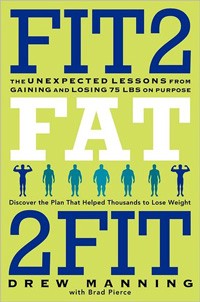 After six months of weight gain, Manning said he felt exhausted and that his lifestyle change had affected his relationship with his wife and their two children. He said that for the first time in his life, he understood the reality of food addictions and was nervous to go to the gym; working out went from a favorite pastime to a "very humbling" experience.
"It was interesting to start from 70 pounds — having to lose that weight," he said. "It was a whole different aspect of working out."
In addition to helping his clients and those who read his book or visit his website become physically fit, Manning also conducted a fundraiser to fight obesity. Donors could pledge a certain amount of money for every pound he lost, with 100 percent of the proceeds going to the Alliance for a Healthier Generation — an organization that targets childhood obesity.
Manning's book chronicles his journey — especially the emotional and mental struggles that came with an unhealthy lifestyle — as well as meal plans, recipes, workout routines and advice for losing weight. Most of all, though, "Fit2Fat2Fit" is about making healthy lifestyle changes.
"We follow [diet] plans that are so restrictive that they become the enemy, and we fight for our 'freedom of choice' in what we're eating and how much we're working out," Manning said in his book. "Taking on a new lifestyle, however, introduces a brand-new idea — that the key element of 'lifestyle' is 'life'… 'Wrong' choices are a fact of life. Sustainable change occurs when we make many more 'right' choices than 'wrong' ones."