Archived
Acting President Richard and Prof. Launa Whitehead to Speak at Forum Feb. 10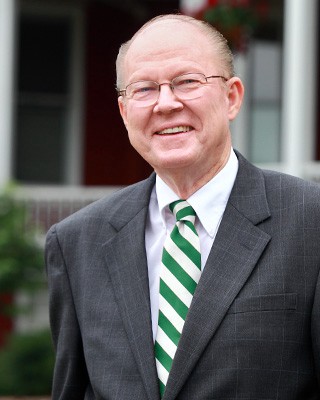 Southern Virginia University Acting President Richard G. Whitehead and his wife, Launa, an assistant professor of music at Southern Virginia, will give addresses entitled, "To Enjoy That Which We Are Willing to Receive," at the state of the university forum on Friday, Feb. 10, at 11 a.m. in the Stoddard Center at Southern Virginia University.
Since Aug. 15, 2011, Richard G. Whitehead has served as Southern Virginia University's acting president. He also serves as the vice president of institutional advancement at the university. At Dixie State College he worked in many capacities, including: the executive director of institutional advancement, co-founder of the National Advisory Council, president of the alumni association, member of the board of trustees, and president of the foundation. In addition, he has previously practiced dentistry.
He received a doctorate of dental surgery from Creighton University, where he has served as a member of the Creighton University School of Dentistry Board since 1976. At the University of Maryland, he completed an internship in oral surgery. He also has a bachelor's degree from Brigham Young University and an associate degree from Dixie State College.
Richard and Launa Whitehead presided over the England Bristol and England Birmingham Missions of The Church of Jesus Christ of Latter-day Saints from 2000 to 2003.
Launa Whitehead is the director of the flute choir at Southern Virginia. Previously, she taught music courses at Dixie State College and directed the flute choir. She also served as director of flute studies at Southern Utah University and the Tuacahn Center for the Arts.
For more than fifteen years, she played principal flute with the Southwest Symphony Orchestra and was a featured soloist in the Temple Square Concert Series and at Abravanel Hall in Salt Lake City.
She received her master's degree from the University of Nevada, Las Vegas, emphasizing in flute performance. She also has a bachelor's degree from Southern Utah University and an associate degree from Dixie State College.
Richard and Launa have six children and 18 grandchildren, and reside in Buena Vista, Va.
Community members and Southern Virginia faculty, staff and students are invited to hear forum and devotional speakers each Friday morning at 11 a.m. in the Stoddard Center. Recordings of past forum and devotional speeches may be accessed online.