Archived
William F. Atkin to Speak at Devotional Dec. 2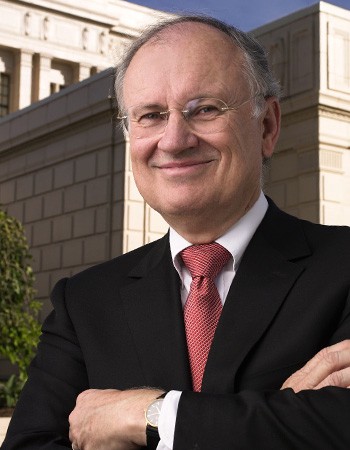 William F. Atkin, associate general counsel–international of The Church of Jesus Christ of Latter-day Saints, will give a devotional entitled, "Opening the Doors of the Nations," on Friday, Dec. 2, at 11 a.m. in the Stoddard Center at Southern Virginia University.
Atkin also serves as an adjunct professor of management at the University of Utah. He also has been an adjunct professor of law at Moscow International University. For nearly 20 years he was affiliated with Baker & McKenzie and was managing partner of many of their offices. He has served as a trial attorney with the U.S. Department of Justice in New York and as a law clerk for the Honorable David T. Lewis, then Chief Judge in the Tenth circuit of the U.S. Court of Appeals.
He has served on a number of committees and boards and chaired the International Board of the J. Reuben Clark Law Society. He received the society's Franklin S. Richards Pro Bono community Service Award in 2010. He also has published articles in scholarly journals including BYU Law Review, The Computer Lawyer, The International Lawyer, Lawyer of the Americas and Arizona State Law Journal.
He received a bachelor's degree from Brigham Young University, a juris doctorate from the Arizona State University College of Law and a Master of Law from the Columbia University School of Law.
He and his wife, Laura, served as welfare service missionaries for Salt Lake City's "Inner City Project," where they worked closely with indigent people to address their legal and other needs.
Community members and Southern Virginia faculty, staff and students are invited to hear forum and devotional speakers each Friday morning at 11 a.m. in the Stoddard Center. Recordings of past forum and devotional speeches may be accessed online.