Archived
University Sells Property to LDS Church for Parking Expansion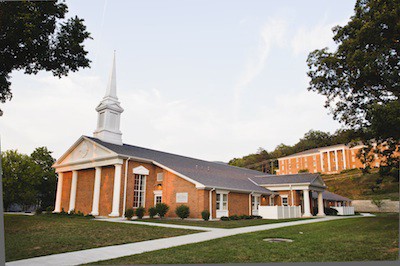 Southern Virginia University sold to The Church of Jesus Christ of Latter-day Saints this week two pieces of property on which the Church plans to build additional parking spaces for a meetinghouse it built here in 2009.
The properties are adjacent to the land on which rests the Church's 18,000 square-foot building that is home to five young single adult wards and the largest daytime Institute of Religion east of the Mississippi.
Homes on each of the properties (the Nyman House and Tower House) will be razed prior to the commencement of construction. The homes previously housed Southern Virginia students or volunteers. The new parking lots will allow full use of the building for Sunday meetings without students and visitors having to park their cars in the neighboring streets.
"The student wards and Institute program are an integral part of the experience students have at Southern Virginia," said Rodney K. Smith, the university's president. "We are thrilled to see the Church expand its presence on our campus."