Archived
Southern Virginia University to Explore NCAA Division III Membership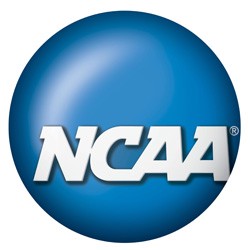 Southern Virginia University Acting Athletic Director Deidra Dryden today announced the university's intent to explore membership in the National Collegiate Athletic Association's Division III.
"Division III is the perfect fit for an institution, such as Southern Virginia, that focuses on the complete scholar-athlete experience," Dryden said. "With nearly 450 schools in D-III, it's a competitive organization, but there remains a focus on academics and student success in preparing for careers and graduate programs."
Unlike Division I and II institutions, full or provisional Division III members are prohibited from giving athletic scholarships.
The process to receive full membership in Division III will take approximately five years. During that time, Southern Virginia's athletic programs will begin to observe D-III regulations that, for instance, restrict the length of the practice season and the number of games or matches in the regular season. The university also will use the application period to search for the right D-III conference for the Knights.
The first step in the application process is for Southern Virginia to declare its intent to explore membership. Next steps include preparing and submitting an application, which the university plans to do in 2012. The earliest that Southern Virginia could be a full member of Division III would be 2017. In the interim, and perhaps beyond, Southern Virginia will continue to compete in the USCAA.
NCAA D-III members are required to offer at least 10 sports, with men's and women's teams of the same sport counting as separate sports. Southern Virginia University presently offers nine men's teams: baseball, basketball (varsity and JV), cross country, football, soccer, tennis, wrestling and lacrosse (club); and eight women's teams: basketball, cross country, soccer, softball, tennis, volleyball, lacrosse (club) and wrestling (club).
According to NCAA.org, the purpose of Division III is to provide for "passionate participation in a competitive athletic environment, where student-athletes push themselves to excellence, build upon their academic success with new challenges and life skills, and are encouraged to pursue the full spectrum of opportunities available during their time in college."
"D-III is a great fit for us because of its commitment to amateurism and less commercialized but highly competitive athletics," said Southern Virginia President Rodney K. Smith, who has served as a member of the infractions appeals committee for the NCAA Division I. "If we decide to move forward and eventually join Division III, we will be the only university with a predominantly LDS student body that belongs to that division. BYU competes at the Division I-level and BYU-Hawaii at the Division II-level, so Southern Virginia would become an excellent option for the serious student who also wants to engage in a challenging and enriching collegiate athletic program."
About the Southern Virginia University Knights
Southern Virginia University is a member of the USCAA, a provisional member of the NAIA, and competes against NAIA, USCAA and NCAA Division I, II and III teams. Since 1996 more than 200 Knights have earned All-American honors or national academic honors. The Knights have claimed more than 30 small-college national championships in a variety of men's and women's sports, and in 2010 won the USCAA's Director's Cup for the 4th year in a row. In 2011, the men's basketball team won the USCAA Men's Division I National Championship.