Archived
Southern Virginia Orchestra and Concert Chorale to Perform "The Redeemer" Feb. 25-26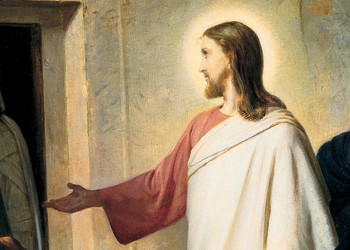 The Southern Virginia University Orchestra and Concert Chorale will present "The Redeemer," an oratorio by Robert Cundick, on Friday and Saturday, Feb. 25 and 26, at 7:30 p.m. in Chandler Hall.
"The Redeemer" is a sacred service of music with text selected from scripture. Its nature and purpose are comparable to Handel's "Messiah." "The Redeemer" details the prophecies concerning the Savior's birth, his life and sacrifice, and the promises for those who follow Him.
More than 20 student soloists will sing the roles of prophets, angels, and the Virgin Mary. The role of Jesus Christ will be sung by Clayne Robison, an emeritus professor of music from Brigham Young University.
"The role of Jesus Christ is a challenging one," said Dr. LaRae Carter, the music program coordinator at Southern Virginia. "We currently have Clayne Robison here to sing that role, so it is a good time to perform this beautiful work." Robison is a seasoned soloist who previously served as director of opera at BYU. Robison also has spent many months coaching the student soloists in preparation for this performance.
Admission for this performance is free.