Archived
Renowned Professor of Latin American Literature to Speak at Forum Feb. 11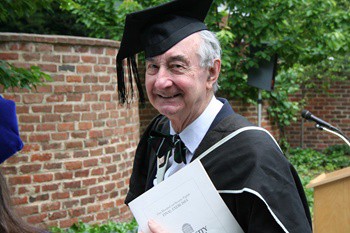 Writer, literary critic and professor of Latin American literature at the University of Virginia Donald L. Shaw will give a forum address entitled, "Borges, Ethics, and Evil," Friday, Feb. 11, at 11 a.m. in the Stoddard Center at Southern Virginia University.
Shaw is the Brown-Forman Professor of Spanish American Literature — and a former Chairman of the Department of Spanish, Italian and Portuguese — at the University of Virginia.
His areas of research include 19th century Spanish peninsular literature, and modern Spanish American literature and fiction. He has published numerous books and more than one hundred and seventy articles in academic journals in English, Spanish and Italian. Additionally, he has served on the editorial boards of many academic journals.
Shaw received both bachelor's and master's degrees from the University of Manchester and a doctorate from the University of Dublin, Trinity College. He is one of the world's top authorities on Jorge Luis Borges and is the author of "Borges: Ficciones." He also has written about Cervantes, Santa Teresa, the picaresque, golden age drama, baroque, and feminist criticism.
When he is not teaching, he resides in Italy with his family.
Community members and Southern Virginia faculty, staff and students are invited to hear forum and devotional speakers each Friday morning at 11 a.m. in the Stoddard Center. Recordings of past forum and devotional speeches may be accessed online.