Archived
Professor Named President of Mormon Scholars Group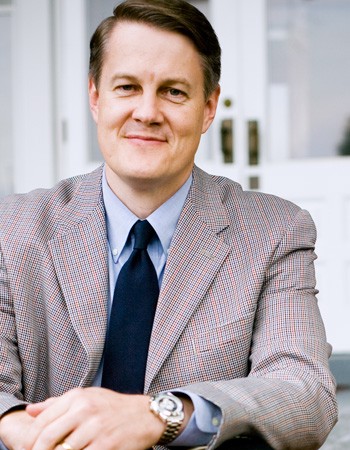 Dr. John Armstrong was recently elected president of Mormon Scholars in the Humanities — an organization that promotes intellectual and collegial exchange among Latter-day Saint humanities scholars.
Previously, Armstrong served as vice president of the association.
"My duty as president mainly involves organizing the annual conference," said Armstrong, who has helped organize MSH conferences for several years. "But I'm also trying to expand the membership of the association."
According to the organization's website, the purpose of Mormon Scholars in the Humanities and its yearly conference is to foster support for scholarship in humanistic disciplines, provide a forum for exchange that explores and strengthens Latter-day Saint values, and assist members in the integration of the intellectual and spiritual aspects of their lives.
Additionally, the MSH mission statement includes that the organization "encourages scholarly inquiry in all areas of the humanities, not only those directly related to Mormon culture and history."
The next Mormon Scholars in the Humanities conference will take place at Southern Virginia University in May 2012. An MSH conference was previously held at Southern Virginia in 2008.
Armstrong said that having the conference at Southern Virginia will provide an opportunity for scholars to be exposed to the university.
"It's a good professional development opportunity for faculty here," said Armstrong. "I'm hoping that we can also have students involved, at least as organizers and in some way as participants in the conference. Beyond that, we always like to build bridges to people outside the university."
Armstrong embraces the opportunity to serve Latter-day Saints who are interested in the humanities.
"I think that Latter-day Saints of all people should be interested in the humanities because we're told in the scriptures that we should seek wisdom from the best books and should study languages, tongues and peoples," Armstrong said. "Those are the humanities. Latter-day Saints should embrace the humanities and be interested in what serious scholars have to say about them."
Mormon Scholars in the Humanities is now accepting presentation proposals for the upcoming MSH conference.