Archived
Musical Theatre Performers to Speak at Forum Sept. 30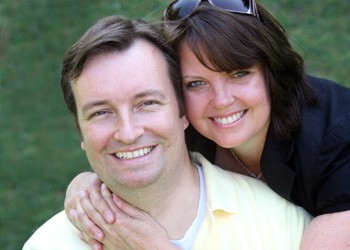 Justin and Heather Hart, experienced musical theatre performers, will give a forum entitled, "Once Upon a Time," on Friday, Sept. 30, at 11 a.m. in the Stoddard Center at Southern Virginia University.
Justin Hart is a political consultant and recognized Internet strategist. He also has performed in numerous venues, including as Joseph in "Joseph and the Amazing Technicolor Dreamcoat," as Ebeneezer Scrooge in the musical "Scrooge" and most recently as Thomas in "Savior of the World."
Heather Hart received a bachelor's degree in music, dance and theatre from Brigham Young University — where she had the opportunity to tour Scandinavia while singing with the BYU Young Ambassadors. Since graduating from BYU, she has studied privately under Neil Semer, Betty Jeanne Chipman and Gayle Lockwood.
She has taught private vocal instruction for 17 years, specializing in contemporary vocal styles. She also has directed numerous productions, including, "The Music Man," "Guys and Dolls" and "High School Musical" for Belmont Ridge Middle School.
Justin and Heather Hart have three children and live in Ashburn, Va.
Community members and Southern Virginia faculty, staff and students are invited to hear forum and devotional speakers each Friday morning at 11 a.m. in the Stoddard Center. Recordings of past forum and devotional speeches may be accessed online.