Archived
Leprosy Relief Non-Profit Founder to Speak at Devotional Dec. 9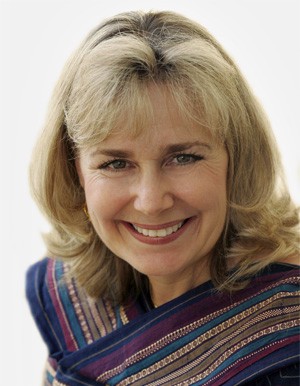 Becky Douglas, founder and president of Rising Star Outreach, will give a devotional entitled, "Be the Change You Want to See in the World," on Friday, Dec. 9, at 11 a.m. in the Stoddard Center at Southern Virginia University.
Douglas founded Rising Star Outreach, a non-profit organization dedicated to helping leprosy colonies become thriving, self-sufficient communities through providing medical services and education, and using micro-credit to create economic self-reliance.
She is the subject of the Gracie Award-winning PBS documentary, "Breaking the Curse," and the Emmy Award-winning documentary by Profiles in Caring. She received the John Houston Allen Humanitarian of the Year Award by Atlanta Interfaith Broadcasters. She was named a "Classic Woman" in 2009 by Traditional Homes Magazine.
Her work has been featured in the Ladies Home Journal, the Washington Post and many other journals and magazines, as well as by television networks. She has spoken at venues including Brigham Young University Education Week.
Douglas served a mission in Virginia for The Church of Jesus Christ of Latter-day Saints. She has taught early-morning seminary for 10 years. She and her husband, John, have 10 children and live in New York City.
Community members and Southern Virginia faculty, staff and students are invited to hear forum and devotional speakers each Friday morning at 11 a.m. in the Stoddard Center. Recordings of past forum and devotional speeches may be accessed online.