Archived
Laurie Swim Joins Board of Trustees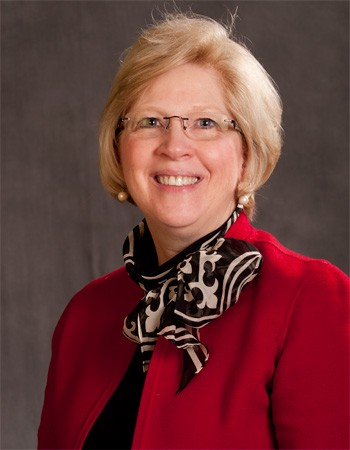 Southern Virginia University Acting President Richard G. Whitehead is pleased to announce the appointment of Laurie Swim to the university's board of trustees.
"We're pleased to have such a valuable addition to our board of trustees," said President Whitehead. "Laurie joins a group of exceptionally capable board members from a variety of backgrounds whose unique experiences help us move the university forward."
Swim previously chaired the board of the American Heritage School in American Fork, Utah, for six years. She is chairman of the board of the GFC Foundation — a charitable foundation dedicated to preserving and protecting faith, family and freedom. She also serves on the board of Mentors International, a private, non-profit organization that helps the impoverished in developing countries achieve self-sufficiency.
She has served on the Young Women General Board of The Church of Jesus Christ of Latter-day Saints and as a board member of the Freedoms Foundation at Valley Forge — the Utah chapter of a national, non-profit, non-sectarian, educational organization devoted to promoting appreciation of the principles and responsibilities of a free and democratic society.
Swim received an associate degree from Brigham Young University. She was born and raised in Utah. She is the mother of five children and grandmother of 14.