Archived
Johnson Chooses Military Commission, Family Over Small College World Series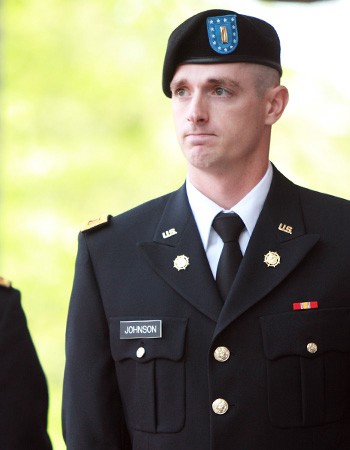 During Southern Virginia University's commencement ceremony on May 3, 2011, graduating senior Jake Johnson was commissioned as a second lieutenant in the United States Army.
Although his commission fulfilled his life-long dream to serve his country, it came at the expense of another.
During his four years as a member of Southern Virginia's baseball team, Johnson became one of the most decorated athletes in university history. Last month the utility player from Phoenix, Ariz., was voted to the VaSID All-State Second Team adding to his four consecutive USCAA All-American selections.
Johnson, who served a fulltime mission for The Church of Jesus Christ of Latter-day Saints in Toronto, Canada, ranks first all-time in nearly every Southern Virginia career offensive category, including on-base percentage (.483), hits (215), doubles (56), triples (8), home runs (32), runs (159), RBI (157), walks issued (66) and total bases (383). He ranks second all-time in career batting average (.408) and slugging percentage (.727) and third all-time in stolen bases (32).
Despite all of his accolades, however, Johnson always dreamed of playing for a national championship.
The Knights did not qualify for postseason play during Johnson's freshman and sophomore seasons (2008, 17–26; 2009,17–18). After the team improved Johnson's junior year (2010, 21–21) under new coaches Logan Mann and Jonathan Mills, Southern Virginia advanced to the 2010 Small College World Series for the first time since 2005, but was eliminated from the tournament after two consecutive losses.
Immediately following the disappointing end to his junior season, Johnson committed to return to Southern Virginia for his senior season. More than anything, he sought redemption at the national tournament.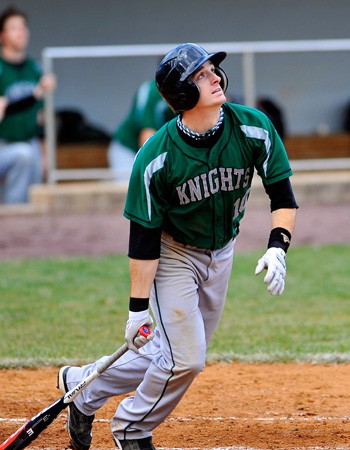 During his senior campaign, a determined Johnson captained Southern Virginia baseball to the program's most successful season going 28–8 during the regular season. Johnson led the 2011 Knights in batting average (.504; first all-time), hits (66; first all-time), doubles (17; second all-time), home runs (12; tied for first all-time), RBI (41; third all-time), total bases (123; first all-time), slugging percentage (.939; first all-time) and on-base percentage (.547; first all-time).
Johnson also was solid on defense, finishing with a .981 fielding percentage while playing center field, first base and pitcher for the Knights. On the mound, Johnson was one of Southern Virginia's most successful pitchers going 4–0 with a 1.04 ERA (second-lowest on the team). He recorded 26 strikeouts and only three walks in 26 innings, while holding batters to a .213 batting average.
After ranking first in the USCAA Coaches Poll during six out of seven weeks during the regular season, Southern Virginia's baseball team received the top seed at the 2011 Small College World Series. After the bid, Johnson knew the team had a legitimate shot claiming the program's first national championship.
But just as his dream of winning a national title was within reach, duty called. In the closing weeks of the regular season, Johnson learned that after his commissioning at graduation on May 3, he was to report at Fort Lee in Petersburg, Va., on May 12 — one day before the start of the Small College World Series.
Johnson joined the ROTC after his sophomore season at Southern Virginia when he and his wife, Jordan, were expecting their first child. Having always wanted to serve his country, the ROTC gave him an opportunity to help support his budding family. That summer, Johnson spent a month in Fort Knox, Tenn., at the ROTC's leadership training course.
"It was very intense," Johnson recalled. "Some nights we didn't even get as much as 2–3 hours of sleep and then had to go all day training, running, carrying 70-lb packs everywhere we went, sleeping outside in the freezing cold or burning hot . . . you had to have some thick skin."
But for Johnson, the experience was well worth it.
"I've taken a lot of my training from the ROTC and transferred it into every aspect of my life," Johnson said. "Whether in classes or on the baseball field, I try to be more of a sponge, and learn from my surroundings."
After realizing he would miss out on his last chance to compete for a national title, Johnson attempted to push back his May 12 reporting date, but found it was non-negotiable. He would only be able to play in the postseason if he declined his commission with no guarantee that it would come again. With his second child due in June, Johnson knew that passing on this opportunity was not an option. He chose his family and country above his dream of playing for a national championship.
"When I got my orders and saw that I was reporting on May 12, I was devastated," Johnson explained. "But deep inside I knew that we had the team to be able to go there and win — even without me on the field. That was more comforting than anything."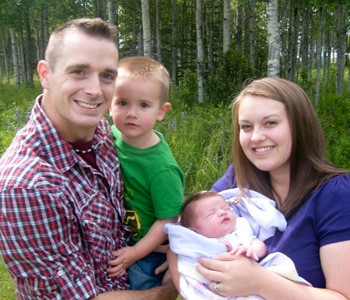 Although Johnson could not be with his team at the national championship, he did not abandon his post as team captain, finding time to send teammates inspirational texts and emails despite the rigors of his new military assignment. Southern Virginia went 2–2 at the 2011 Small College World Series placing second — the program's highest postseason finish to date.
This past season, Johnson not only set an example for his team on the field, but also showed them the importance of devotion to family and country.
"I know I made the right decision," said Johnson. "There were just more important things I needed to do as a man than a ballplayer."