Archived
Elder Nolan D. Archibald to Speak at Commencement April 30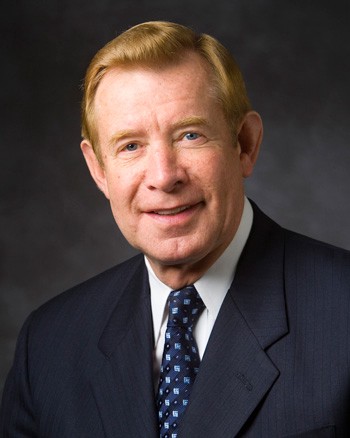 Southern Virginia University President Rodney K. Smith today announced that Elder Nolan D. Archibald will be the university's commencement speaker on Saturday, April 30, 2011, at 10 a.m.
Elder Archibald was named a member of the Sixth Quorum of the Seventy of The Church of Jesus Christ of Latter-day Saints on March 31, 2007.
In 1966, Elder Archibald received an associate degree at Dixie College. He then received a bachelor's degree in economics from Weber State University. In 1970, he received an MBA from Harvard Business School. Since 1986, he has served as chairman of the board, president, and CEO of The Black and Decker Corporation.
Elder Archibald has served in numerous Church callings, including full-time missionary in the Southern States Mission, bishop's counselor, bishop, high councilor, stake president's counselor, mission president's counselor, stake executive secretary, and stake president.
Nolan Don Archibald was born in Ogden, Utah, on June 22, 1943. He married Margaret Claire Hafen in June 1967. They are the parents of eight children and reside in Potomac, Md.