Archived
Dr. William John Silverman, Jr., Hired as Assistant Professor of English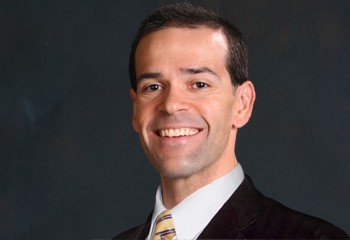 Dr. William John Silverman, Jr., has been hired as an assistant professor of English at Southern Virginia University.
He will begin his full-time teaching responsibilities during summer term.
"We are delighted to welcome Dr. Silverman to the faculty," said Dr. Madison Sowell, Southern Virginia's interim provost. "The search committee assembled a distinguished group of finalists and Dr. Silverman was selected from that coterie. He is a dedicated scholar and a caring teacher. He will fit in very well at Southern Virginia."
Silverman previously taught at Florida State University, Tallahassee Community College and Boise State University. He taught classes on topics including Shakespeare, British literature, the short story and first-year composition. While at Florida State, he was nominated for an award in teaching excellence.
He has published articles in various scholarly journals and presented on literary topics at several conferences and universities. He is an outside reviewer of "Latch: A Journal for the Study of the Literary Artifact in Theory, Culture, or History." He has served on the editorial board of the "Idaho Review," on a first-year composition committee and as mentor for a first-year composition program.
He received a bachelor's degree from Brigham Young University and a master's degree from Boise State University, both in English, as well as a doctorate in English literature from Florida State University. His dissertation focused on theories of vision in relation to Milton's poetry.
Silverman is a member of the College English Association, the Modern Language Association, the Renaissance Society of America and the Shakespeare Association of America. He is proficient in three languages — Latin, Spanish and French.