Archived
Convocation to be Held Friday, Sept. 2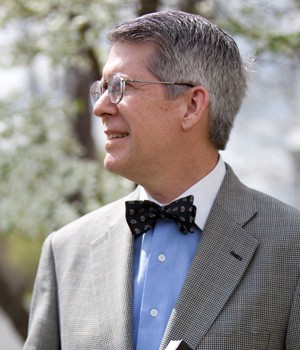 Provost Madison U. Sowell will deliver an address entitled, "'Five Smooth Stones': Slaying Your Goliaths," at Southern Virginia University Convocation on Friday, Sept. 2, at 11 a.m. in the Stoddard Center.
Convocation at Southern Virginia is a formal annual gathering of all faculty, staff and students to officially welcome new students to the university and usher in the beginning of the academic year. At convocation, members of the faculty don their academic regalia as the ranking faculty member, Dr. Josephine Arogyasami — who has held the rank of full professor for the longest period of time — leads them into the assembly. Other attendees are encouraged to dress with appropriate respect for the traditional gathering.
Prior to coming to Southern Virginia, Provost Sowell served as director of the Honors Program and associate dean of Undergraduate Education at Brigham Young University. He is a professor emeritus of Italian and comparative literature at BYU, where he served on the faculty for 30 years. He was chair of the Department of French and Italian for nearly a decade and was named an Alcuin Fellow, Karl G. Maeser General Education Professor, and the Scheuber and Veinz Professor of Humanities and Languages. His academic specialty is Dante.
In the following weeks, local community members and Southern Virginia faculty, staff and students are invited to hear from devotional and forum speakers in the Stoddard Center each Friday morning at 11 a.m. Recordings of past forum and devotional speeches may be accessed online.