Archived
Author, Teacher Elder David J. Ridges to Speak at Devotional Oct. 28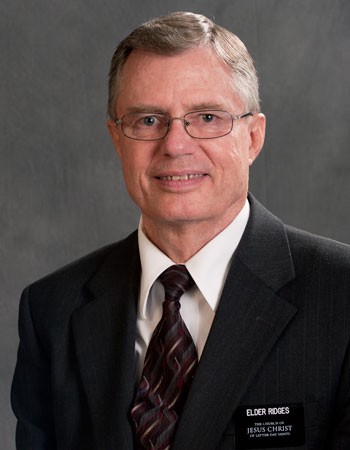 Elder David J. Ridges, a Church Educational System missionary, will give a devotional entitled, "Signs of the Times," on Friday, Oct. 28, at 11 a.m. in the Stoddard Center at Southern Virginia University.
Elder Ridges and his wife, Janette, are currently serving as full-time missionaries for The Church of Jesus Christ of Latter-day Saints. He previously served as a CES instructor for 35 years and taught at Brigham Young University Education Week for more than 25 years. He has given Know Your Religion presentations throughout the United States and Canada.
He is the author of 22 books, including study guides for Isaiah and the book of Revelation. He has served as a curriculum writer for both the Sunday School and the seminaries and institutes of religion of the Church.
He received a bachelor's degree in German and a master's degree in educational psychology, both from BYU.
He has served as the executive secretary for the Sunday School general presidency, and in numerous other callings in the Church, including, bishop, stake president and patriarch. He has served two missions, one in Austria and the other with his wife, serving as trainers and coordinators for senior CES missionaries.
Elder Ridges and his wife have six children and currently reside in Buena Vista, Va.
Community members and Southern Virginia faculty, staff and students are invited to hear forum and devotional speakers each Friday morning at 11 a.m. in the Stoddard Center. Recordings of past forum and devotional speeches may be accessed online.