Archived
Women's Soccer Coach Leads Youth at International Tournament
Matt Grawrock, head coach for the Southern Virginia University women's soccer team, is coaching this week for the second consecutive year at the Gothia Cup, the largest and most international youth soccer tournament in the world, held annually in Gothenburg, Sweden.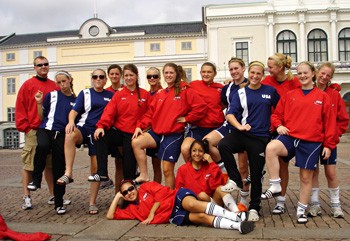 Grawrock enjoys the chance to coach at the Gothia Cup and feels it not only benefits him as a coach, but the University's women's soccer program too.
"Coaching for the tournament helps because I connect with other college coaches, learn new drills for the team, get a different perspective on how to run a soccer team and see how foreign soccer influences the game," Grawrock said.
Grawrock was approached last year by 365 Sports to coach an under-17 team in the Gothia Cup 2009. 365 Sports, based in the U.S., organizes teams and then sends them to compete in numerous youth international soccer tournaments. This year Grawrock is coaching USA Independence, an under-19 women's team.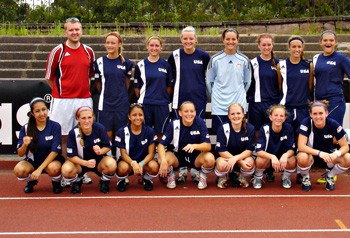 The Gothia Cup is one of the most popular and well-known youth soccer tournaments in the world. It lasts for one week in July. Since its first matches in 1975, more than 800,000 participants from more than 130 countries have participated. Each year 1,500 to 1,600 teams compete.
In 2009, there were nearly 100 playing fields and teams played a combined total of more than 4,500 games. Last year, 61 countries were represented at the tournament.