Archived
William and Mary Law Professor to Speak at Forum Nov. 5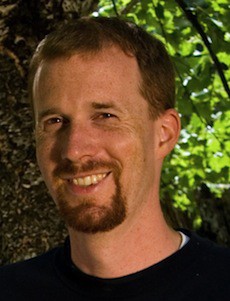 Nathan Oman, an associate professor at William and Mary Law School, will give a forum entitled "Mormons as Minorities," on Friday, Nov. 5, at 11 a.m. in the Stoddard Center at Southern Virginia University.
Previously, Oman worked as a staffer for U.S. Senator Mitch McConnell; a law clerk for the Honorable Morris Sheppard Arnold on the U.S. Court of Appeals for the Eighth Circuit; and an associate for Sidley Austin LLP in Washington, D.C.
Before becoming an associate professor at William and Mary, Oman was a visiting professor at both the University of Richmond and Cornell Law School. In Spring 2011, he will be a visiting professor at Hebrew University of Jerusalem.
His academic specialties include the philosophy of law, especially contract law, and law and religion such as Mormon legal history.
Oman graduated from Brigham Young University cum laude with a bachelor's degree in political science and was a Benson Scholar. He received his law degree from Harvard Law School where he was editor for the Harvard Law Review.
Oman is married to Heather Bennett Oman. They have two children, Jacob and Beth, and a Labrador retriever named Maggie. He served a mission for The Church of Jesus Christ of Latter-day Saints in Korea and is second counselor in the bishopric of the Newport News Virginia Stake's Jamestown Ward.
Community members and Southern Virginia faculty, staff and students are invited to hear forum and devotional speakers each Friday morning at 11 a.m. in the Stoddard Center. Recordings of past forum and devotional speeches may be accessed online.