Archived
Southern Virginia to Host Mormon Theology Seminar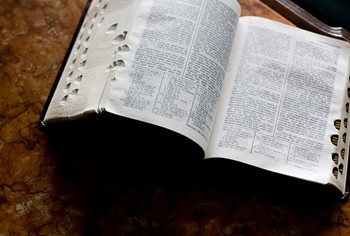 Southern Virginia University will host the Mormon Theology Seminar conference entitled Embracing the Law: A scholarly conference on Doctrine and Covenants 42 on Friday, Sept. 10.
The conference will consist of three sessions featuring seven Latter-day Saint scholars from around the country who will present on various topics associated with Doctrine and Covenants Section 42. Discussants from Southern Virginia also have been invited to participate in each of the three sessions.
Presenters for the conference include Jeremiah John, assistant professor of politics at Southern Virginia University; Nate Oman, associate professor of law at William and Mary Law School; Russell Fox, associate professor of political science at Friends University in Kansas; Robert Couch, assistant professor of finance at Willamette University; Joseph Spencer, philosophy graduate student at the University of New Mexico and his wife Karen; and Kristine Haglund, editor of Dialogue: A Journal of Mormon Thought.
During the summer of 2009 the conference presenters were engaged in weekly exploratory discussion and examination of Doctrine and Covenants 42, which served as the foundation of this conference. The full text of their discussion is available on the Mormon Theology Seminar website.
According to its mission statement, the Mormon Theology Seminar is "an independent, scholarly forum committed to organizing short-term, seminar-style collaborations that consider specific questions about Mormon theology through close readings of foundational Mormon texts."
All three sessions of the conference are open to the public at no charge. If you have questions or would like to receive more information, contact Jeremiah John at jeremiah.john@svu.edu
Below is a schedule of the event including the locations for each session:
Session 1–9:00–10:45 a.m. (Stonemetz Conference Room)
Jeremiah John
Law and Church in Section 42 of the Doctrine and Covenants
Nate Oman
"I give unto you my law" Section 42 as a Legal Text and the Paradoxes of Divine Law
*Discussant: Rodney Smith (President, Southern Virginia University)
University Forum — 11:00–12:00 p.m. (Stoddard Center)
Lunch — 12:00–1:15 p.m. (Dining Hall)
Session 2–1:30–3:00 p.m. (Main Hall, room 337)
Russell Fox
"Thou Wilt Remember the Poor": Liberation Theology and a Radical Interpretation of "The Laws of the Church of Christ"
Robert Couch
Consecration and the End of the Poor
*Discussant: T. Allen Lambert
Break — 3:00–3:30 p.m.
Session 3–3:30–5:15 p.m. (Main Hall, Ballroom)
Karen Spencer (independent scholar)
To Teach or Not to Teach: Three Possible Interpretations of D&C 42:12–14
Kristine Haglund
"The Beauty of the Work of Thine Own Hands": On the Possibility of an Aesthetic for Zion
Joe Spencer
Remnants of Revelation: On the Canonical Reading of D&C 42
*Discussant: Scott Dransfield (associate professor of English, Southern Virginia University)