Archived
Southern Virginia Graduate Kindee Dixon to Speak at Forum Feb. 5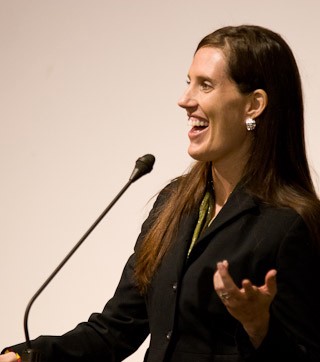 Southern Virginia University alumna Kindee Nielsen Dixon, vice president of operations at The Foundation for a Better Life and president of World of Difference, will speak at a Southern Virginia University forum Friday, February 5, at 11 a.m.
Dixon graduated from Southern Virginia in 1999. She currently serves as president of the university's alumni association and as a member of the board of trustees. She received her master's degree from Rocky Mountain University of Health Professions in health sciences and works on the side as a personal trainer and life coach.
World of Difference is a nonprofit organization she founded as a student at Southern Virginia. The charity organization builds schools for orphan children in Kenya.
Kindee served a mission for The Church of Jesus Christ of Latter-day Saints in Uruguay and now serves on various boards as a consultant and director for international and community development
Dixon is very active in outdoor activities. She has climbed Mount Kilimanjaro four times, loves triathlons, has traveled to 37 foreign countries and tries to make a difference in the world. She and her husband, Russ, have a one-year-old daughter named Lucy. They currently live in Salt Lake City, Utah.
Community members and Southern Virginia faculty, staff and students are invited to hear forum and devotional speakers each Friday morning at 11 a.m. in the Stoddard Center. Recordings of past forum and devotional speeches may be accessed online.