Archived
Senior CIA Executive to Speak at SVU Devotional Sept. 10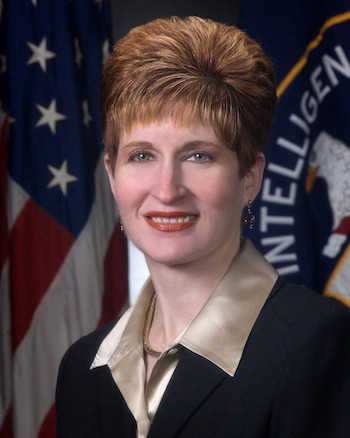 Stephanie Danes Smith, a member of the Senior Intelligence Service of the Central Intelligence Agency, will give a devotional address entitled "On Becoming Truly Converted" at Southern Virginia University Friday, Sept. 10, at 11 a.m. in the Stoddard Center.
With 25 years of service in the federal government, her professional expertise includes worldwide infrastructure management; corporate communications, brand management, and crisis communications; executive talent management; and employee retention programs.
Smith was the first and founding director of the CIA's directorate of support and the only woman to serve in that role to date. As director for support she led the CIA's largest directorate, which is charged with providing infrastructure, logistics, human resources, security, financial management, acquisitions, information technology and medical services to CIA employees worldwide.
In addition, Smith has also served as an executive in two other federal agencies. Most recently she was selected as the CIA's first senior executive and the first civilian officer to serve as deputy director of the United States Navy's Shore Readiness Division, where she helped shape and implement the Navy's first shore investment strategy and the Navy's first comprehensive energy policy.
Prior to that assignment, Smith was senior CIA advisor to Karen P. Hughes, undersecretary of state for public diplomacy and public affairs. In that role, Smith helped establish the state department's first counterterrorism communications center. She also successfully developed and launched the Benjamin Franklin Award for Public Diplomacy, the most prestigious public diplomacy award the department bestows on private citizens.
She was born and raised in northeast Ohio. Smith previously worked as a professional fundraiser with George M. Keith & Associates in Cleveland and later served as director of community affairs for St. Thomas Hospital Medical Center in Akron, Ohio. She holds a bachelor's degree in journalism and public relations from Kent State University and a master's degree in public administration from the Kennedy School of Government at Harvard University.
In 2007, Smith was baptized a member of The Church of Jesus-Christ of Latter-day Saints. She and her husband, Bill, reside in Annandale, Virginia. They have two daughters and three grandchildren.
Local community members and Southern Virginia faculty, staff and students are invited to hear from devotional and forum speakers in the Stoddard Center each Friday morning at 11 a.m. Recordings of past forum and devotional speeches may be accessed online.