Archived
Robert L. Millet to Give Devotional Dec. 10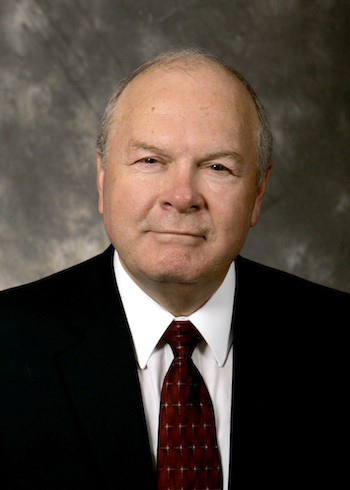 Robert L. Millet, the Richard L. Evans Professor of Religious Understanding at Brigham Young University, will give the last the devotional of the semester entitled "The Hopes and Fears of All the Years," on Friday, Dec. 10, at 11 a.m. in the Stoddard Center at Southern Virginia University.
Millet has been a member of the BYU religious education faculty since 1983. He has taught religious courses in the New Testament, Book of Mormon, Doctrine and Covenants, Pearl of Great Price and Christian history. He also has served as ancient scripture department chair and as dean of religious education at BYU.
Prior to teaching at BYU, he worked with LDS Social Services and LDS Seminaries and Institutes.
Millet spends a great deal of time meeting with church leaders and academicians in the field of religion in an effort to build bridges of friendship and dissolve misunderstandings between the Latter-day Saints and people of other faiths.
He received a B.S. and M.S. in psychology from BYU and his Ph.D. in religious studies from Florida State University. In the late 1960s, he served a mission for The Church of Jesus Christ of Latter-day Saints in the Eastern States Mission. Millet and his wife, Shauna, have six children.
Community members and Southern Virginia faculty, staff and students are invited to hear forum and devotional speakers each Friday morning at 11 a.m. in the Stoddard Center. Recordings of past forum and devotional speeches may be accessed online.