Archived
Professor Benedict Lands Sports Illustrated Column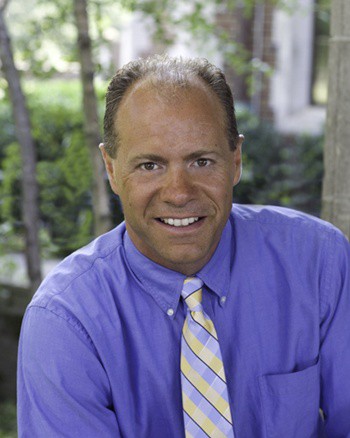 Yesterday Southern Virginia University Distinguished Professor of English Jeff Benedict joined Sports Illustrated as a columnist on SI.com. Benedict will write a regular column called "Sports and Society," which will cover the off-the-field aspects of professional and college sports. His debut column appeared yesterday and takes a hard look at the recent rash of pro athletes arrested for domestic violence.
In 2004 Benedict did a series of articles on the Kobe Bryant rape case for Sports Illustrated magazine. He joins SI.com at a time when the website averages about 350 million hits and 19 million unique users a month.
"We're delighted to add Jeff Benedict to our stable of outstanding writers," says B.J. Schecter, Assistant Managing Editor at SI.com. "Jeff is one of the nation's leading voices on athletes and violence and will regularly provide insight and analysis on the growing and concerning issue."
Benedict is the author of nine critically acclaimed books, including four on athletes and crime. His books Pros and Cons: The Criminals Who Play the NFL and Out of Bounds: Inside the NBA's Culture of Rape, Violence and Crime were bestselling exposés that revealed the shocking number of criminals playing in the NFL and the NBA. Benedict's groundbreaking reporting on the aftermath of the Kobe Bryant rape case for the Los Angeles Times led to an AP award in 2004. Benedict also conducted the first national study on the rates of sexual assault and domestic violence amongst college athletes, and he produced the first and only study to examine the arrest and conviction rates for pro and college athletes charged with crimes.
Benedict joined the Southern Virginia faculty in 2007. He teaches a class on current issues and a seminar he designed called "Writing and Mass Media," which features guest lecturers from book publishing, television broadcasting, and print and online media.
"I am not surprised that the most recognized voice in sports, Sports Illustrated, has hired Jeff to write for them," says President Rodney K. Smith, "As one who has written and taught extensively regarding sports law and policy, I have come to respect Professor Benedict's work. I certainly wish I could have taken a class from someone like Jeff Benedict when I was in college."