Archived
New York Times Best-Selling Author to Speak Oct. 15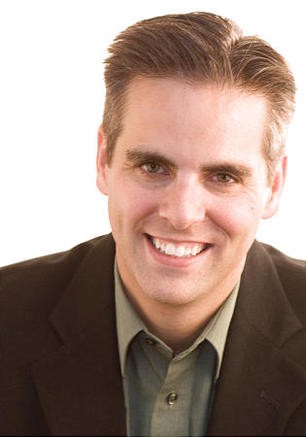 Jason F. Wright, a New York Times, Wall Street Journal and USAToday bestselling author, will speak at a Southern Virginia University forum Friday, Oct. 15, at 11 a.m. in the Stoddard Center.
Wright co-wrote the number one New York Times Best Seller, "The Christmas Sweater," with Glenn Beck. Wright also has written books of his own featuring inspirational messages about family, love, forgiveness, giving and other virtues.
In 2006 Wright's book, "The Wednesday Letters" rose to number six on The New York Times Best Seller list. In 2007 "Christmas Jars" appeared on The New York Times Paperback Best Seller list. Last October, Wright released a sequel entitled "Christmas Jar Reunion." His other published stories include "The James Miracle," "Recovering Charles" and a children's book entitled "Penny's Christmas Jars Miracle." Wright released the "The Cross Gardener" on March 2 and his latest book, "The Seventeen Second Miracle," was released on Sept. 28.
In addition to writing, Wright is also a political commentator and the co-founder of PoliticalDerby.com. Articles by Wright have appeared in more than 50 newspapers and magazines across the United States including Glenn Beck's Fusion Magazine, The Washington Times, The Chicago Tribune and Forbes. He has been seen on CNN, FoxNews, C-SPAN and on local television affiliates around the country.
He has lived in numerous places around the world, including Illinois, Brazil, Germany, Utah and Oregon. He currently resides in Charlottesville, Va., with his wife Kodi and their four children.
Community members and Southern Virginia faculty, staff and students are invited to hear forum and devotional speakers each Friday morning at 11 a.m. in the Stoddard Center. Recordings of past forum and devotional speeches may be accessed online.