Archived
Homecoming Devotional to Include Dedication of Student Center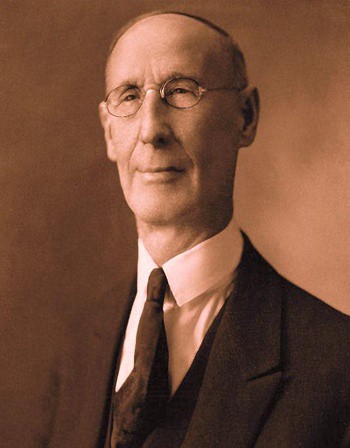 Southern Virginia University's homecoming devotional will include the dedication of the Kimball Student Center, beginning this Friday at 11 a.m. in the Stoddard Center.
The Kimball Student Center is being named in honor of J. Golden Kimball, a beloved general authority of The Church of Jesus Christ of Latter-day Saints.
A native of Salt Lake City and son of LDS Apostle Heber C. Kimball and Christeene Golden Kimball, J. Golden served as a missionary in the southern United States in 1883, spending part of his service in the area that includes present day Buena Vista, Va., until he was released in 1885. Due to his distinguished reputation as a missionary, Kimball was called to return to the Southern States Mission in 1892, this time as mission president.
He also served as a General Authority of the Church as a member of the First Council of Seventy, a position he held for 46 years until he died in 1938 at age 85. Throughout his life he gave hundreds of sermons around the country.
The homecoming devotional will include a life sketch of J. Golden Kimball and a video vignette honoring him. The Fading Point will perform a musical number and Southern Virginia President Rodney K. Smith will offer short remarks. Justin Knight, one of the principal donors who helped fund the building's renovation, will offer the dedicatory prayer.
The remodeled student center, which opened in 2009, includes Jonzzey's café, an expanded game room and improved dance studio, complemented by more office and lounge space, a new roof and windows, upgraded heating and air conditioning and an elevator. The university bookstore also has been moved to the Kimball Student Center.
After the conclusion of the dedication, the university community and guests are invited to attend a reception in the Kimball Student Center's dance studio and game room.
Local community members and Southern Virginia faculty, staff and students are invited to hear from devotional and forum speakers in the Stoddard Center each Friday morning at 11 a.m. Recordings of past forum and devotional speeches may be accessed online.