Archived
Harvard Business Professor to Speak Sept. 24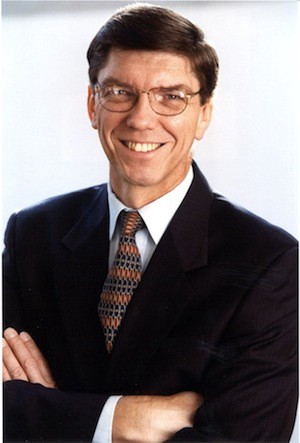 Clayton M. Christensen, considered one of the world's leading thinkers on business innovation and growth, will give a devotional address entitled "Decisions for Which I've Been Grateful" at Southern Virginia University Friday, Sept. 24, at 11 a.m. in the Stoddard Center.
Presently the Robert and Jane Cizik professor of business administration at the Harvard Business School, his research and teaching centers on managing the development, commercialization and marketing of new technologies and building new growth businesses.
Christensen is a foremost authority on disruptive innovation, the process by which a product or service initially takes root in simple applications at the bottom of a market and then relentlessly moves 'up market' until it eventually displaces established competitors. His research has been applied to national economies and start-up and Fortune 50 companies.
He currently serves on several boards and has advised the executives of many of the world's major corporations.
His New York Times bestseller book, "The Innovator's Dilemma," received the Global Business Book Award for the Best Business Book of the Year in 1997. It has been translated into more than 10 languages and is available in more than 25 countries. He has also received the McKinsey Award four times for the Harvard Business Review's best article.
An experienced entrepreneur, he has started three successful companies. Christensen previously served as chairman and president of CPS Technologies, a firm he co-founded with several MIT professors in 1984. CPS is a leading developer of products and manufacturing processes using high-technology metals and ceramics.
In 2000 Christensen founded Innosight, a consulting firm that uses his theories of innovation to help companies create new growth businesses. Christensen is also the founder of Innosight Institute, a non-profit think tank whose mission is to apply his theories to vexing societal problems such as healthcare and education. In 2007, he started Rose Park Advisors, a firm that identifies and invests in disruptive companies.
From 1979 to 1984 Christensen worked as a consultant and project manager with the Boston Consulting Group (BCG). In 1982 he was named a White House Fellow and served through 1983 as assistant to U.S. Transportation Secretaries Drew Lewis and Elizabeth Dole.
He holds a bachelor's degree with highest honors in economics from Brigham Young University. As a Rhodes scholar, in 1977, he received a master's degree in applied econometrics from Oxford University. He also received an MBA and doctorate in business from the Harvard Business School.
Christensen was born in Salt Lake City, Utah. He served a mission for The Church of Jesus Christ of Latter-day Saints in the Republic of Korea and speaks fluent Korean. Currently, he serves as an Area Seventy for the Church. He and his wife Christine live in Belmont, Mass., and are the parents of five children.
During Friday's devotional, Christensen will receive an honorary doctorate from Southern Virginia University.
Local community members and Southern Virginia faculty, staff and students are invited to hear from devotional and forum speakers in the Stoddard Center each Friday morning at 11 a.m. Recordings of past forum and devotional speeches may be accessed online.