Archived
General Relief Society President to Give Devotional April 16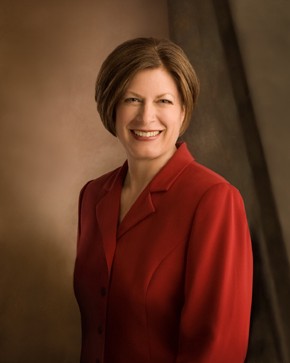 Julie B. Beck, general president of the Relief Society of The Church of Jesus Christ of Latter-day Saints, will speak at a Southern Virginia University devotional, Friday April 16, at 11 a.m. in the Stoddard Center.
The Relief Society is the official adult women's organization of The Church of Jesus Christ of Latter-day Saints. As part of her current responsibilities, Sister Beck guides the women of the Church in compassionate service, gospel study, leadership and educational opportunities. She serves on the executive committee of the Church Board of Education and the Board of Trustees of Church schools and universities; she is on the executive and general councils for Welfare and the Perpetual Education Fund of the Church.
Beck was the first counselor in the Young Women general presidency at the time she received her call to direct the Relief Society in 2007. She has served in many other capacities in the Church, including Young Women general board member, ward Young Women and Primary president, counselor in a stake Relief Society presidency and at the Missionary Training Center in Provo, Utah.
As a child she learned to speak Portuguese when she lived in Brazil with her parents and 10 brothers and sisters while her father served as mission president. Beck was a full-time homemaker prior to being called to the Young Women general presidency. She is a graduate of Dixie College and Brigham Young University. Currently she lives in Alpine, Utah, with her husband, Ramon, and they are the parents of three children and twelve grandchildren.
Community members and Southern Virginia faculty, staff and students are invited to hear forum and devotional speakers each Friday morning at 11 a.m. in the Stoddard Center. Recordings of past forum and devotional speeches may be accessed online.