Archived
Dr. Madison Sowell Named Acting Provost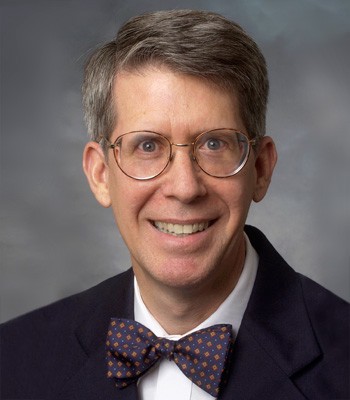 President Rodney K. Smith today announced the appointment of former Brigham Young University Honors Program Director Dr. Madison U. Sowell as acting provost at Southern Virginia University.
Dr. Sowell will fill the vacancy created by the departure of Provost Paul S. Edwards, who is leaving to become the editorial page editor at the Deseret News in Salt Lake City.
"Dr. Sowell's service leading the honors faculty and program at BYU, coupled with his abiding commitment to the liberal arts makes him an ideal fit to serve as acting provost," President Smith said. "We need someone who can carry the weight of all the provost's responsibilities, including leading our efforts to transition from candidacy to full regional accreditation. Madison possesses the unique blend of talents we need and we are deeply grateful that he has agreed to help us at this important time."
Sowell served as director of BYU's Honors Program and associate dean of undergraduate education, retiring in 2009. From 1998 to 2001 he served as president of the Italy Milan Mission for The Church of Jesus Christ of Latter-day Saints.
Sowell is a professor emeritus of Italian and comparative literature at Brigham Young University, where he was on the faculty for 30 years. He served as chair of the department of French and Italian for nearly a decade, was named an Alcuin Fellow, a Karl G. Maeser General Education Professor, and the Scheuber and Veinz Professor of Humanities and Languages.
In 1975 Sowell received a bachelor's degree summa cum laude from BYU, followed by a master's degree and Ph.D. from Harvard, where he won the Jacoby Prize for scholarship and his department's prize for outstanding teaching.
Southern Virginia University will conduct a national search for a long-term replacement for the vacancy in the provost's office, giving the administration time to consider candidates, including those from among the faculty who wish to apply.
A member of Southern Virginia's board of trustees, Sowell will take a leave of absence from the board for the duration of his time as acting provost. He will assume his full responsibilities on August 16.
"Madison's experience as an educator and university administrator will be of great help to us," President Smith said. "I am confident not only in his abilities, but also in ours as faculty and staff to work with him for the benefit of the university and the students we serve."