Archived
Choirs to Present Spring Concert at Southern Virginia University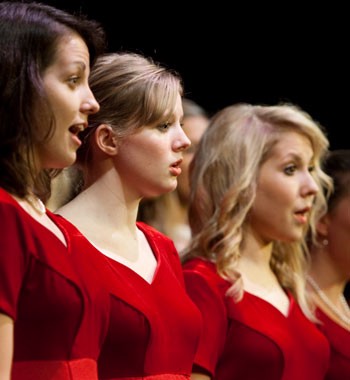 Southern Virginia University will present "Spring Showers of Song," the final concert of the school year at 7:30 p.m. on Thursday, April 22 at Chandler Hall.
Bella Voce, directed by Margaret Gingerich, the Southern Virginia Flute Choir, under the direction of Launa Whitehead and the Chamber Choir, led by LaRae Carter, will join their voices to perform a program of varied music — everything from inspirational sacred music to gorgeous love songs.
Instrumentalists Rebecca Petrie on the french horn and David and Michael Taylor on the piano will lend their talents, and a Spanish number will feature tenor soloist Kyle Nielsen. Cellist Jesse Houchens and a small ensemble of dancers will add depth to the Chamber Choir's rendition of "O Music."
The concert is free and open to the public.