News Release
Jason Lamb Named Vice President of Program Development
Jason Lamb has been named the vice president of program development at Southern Virginia University. In this strategic role, he will help launch, develop, and manage new and existing extracurricular programs to optimize their performance as university-level competitive and performance opportunities for students. In addition to this new role, Lamb will continue to serve as head men's lacrosse coach for the Knights.
"This is a very exciting chance to help create more opportunities for students to participate in extracurricular activities that they enjoy and love… activities that help them build talents such as hard work, leadership, and teamwork—valuable skills for the rest of life," said Lamb.
"I'm not sure many people appreciate or even know this, but Jason has been a huge driving force behind much of our University's historic enrollment growth over the past decade; he has made such a positive impact on our University and students," said Executive Vice President and Chief Marketing Officer Chris Pendleton. "Having personally overseen the launch of nearly half of our University's current enrollment magnets, Jason excels at building things from the ground up. This new role will leverage that rare and valuable skill set.
"Jason has a unique talent for recruiting the right champion for each magnet and for setting the right vision for each program within the larger context of the University," continued Pendleton. "His commitment to excellence will help every program and program director that he oversees in his new position."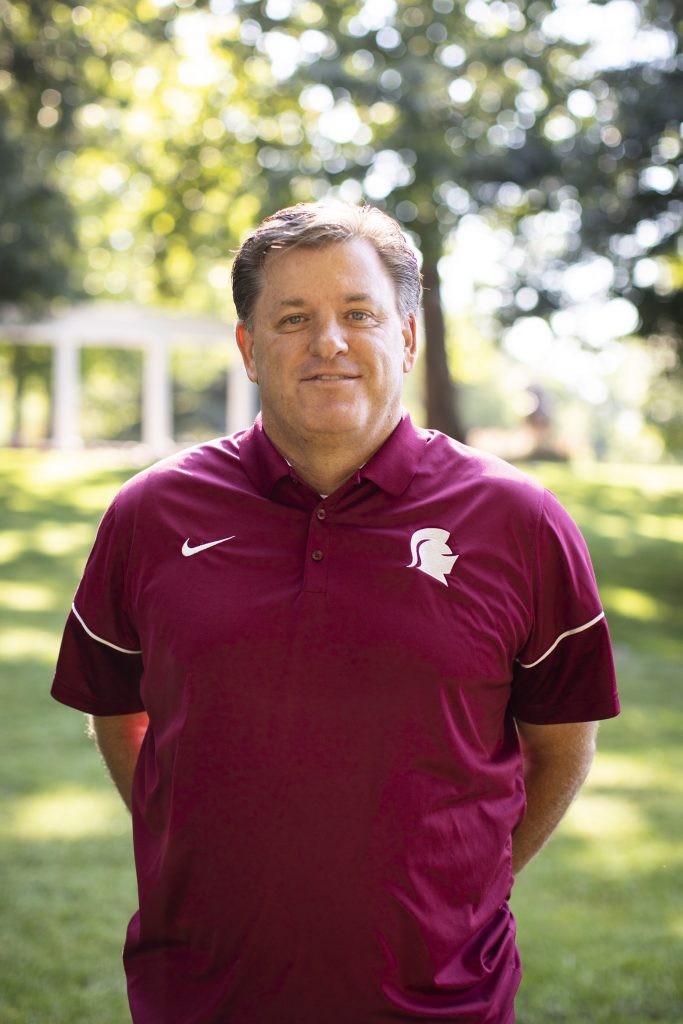 Lamb has a successful track record of starting and building successful strategic programs throughout his career. During his five-year tenure as Southern Virginia University's vice president and director of athletics, Lamb grew the athletics department from 15 to 26 varsity teams–including the addition of men's and women's lacrosse, men's and women's swimming, men's and women's track and field, men's rugby, men's volleyball, and women's field hockey. The creation and rollout of these new programs helped double the number of student-athletes studying and competing at the University.
"Having worked closely with Jason for several years, I know that he is totally committed to the growth and success of our students and organization," said Executive Vice President and Chief Development Officer Brett Garcia. "He has accepted many difficult assignments during his time at our University and he is known among his co-workers as someone who brings fresh, impactful ideas to any discussion or project, and who always strives for excellence with any task he undertakes."
Prior to joining Southern Virginia University, Lamb coached and managed the men's lacrosse program at Brigham Young University. During his tenure, Lamb led the Cougars to tremendous success including seven Rocky Mountain Lacrosse Conference Titles and three Men's Collegiate Lacrosse Association National Championships. In 2006, Lamb was named MCLA Coach of the Year.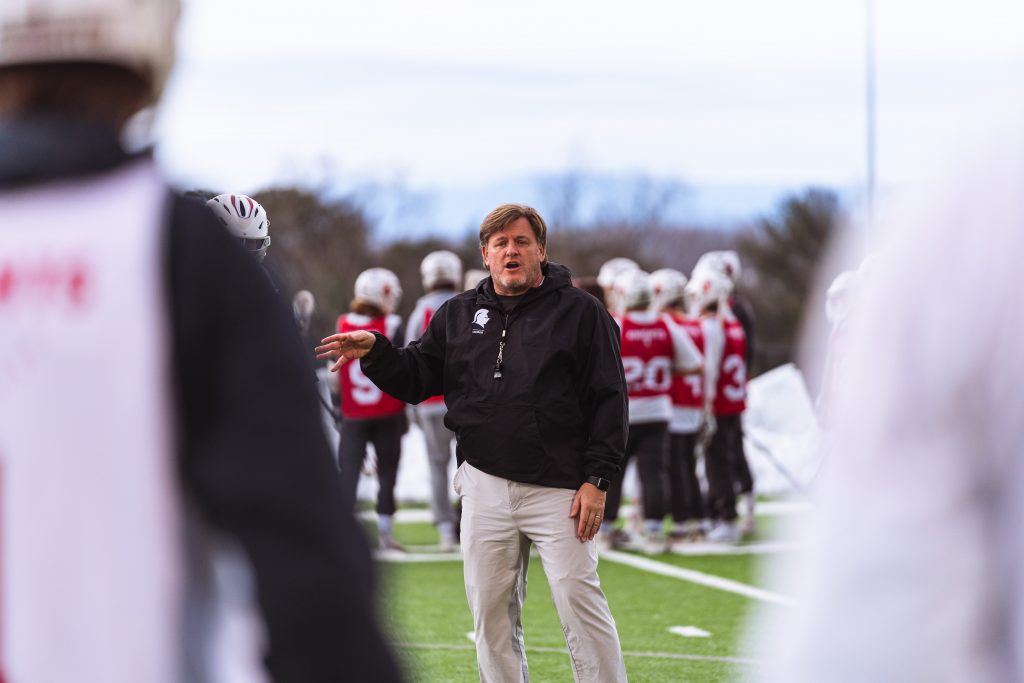 While coaching at BYU, Lamb also helped found the MCLA—a governing body for intercollegiate competition between non-NCAA college lacrosse programs. In addition to helping organize the MCLA, Lamb served for six years as the association's first president from 1997 to 2003.
During this busy time in his life and career, Lamb also served for five years as the bishop of a large family ward in Orem, Utah.
"I know I can always count on Jason to answer the call when the University needs him—as he has done once again with this new role," said Garcia. "Most importantly, Jason is fully committed to the Gospel of Jesus Christ and is passionate about helping our students strengthen their faith and their commitment to living the gospel standards."
In recent years, Lamb founded and coached the Stripling Warriors Lacrosse Club—an elite lacrosse club team comprised primarily of members of The Church of Jesus Christ of Latter-day Saints and designed to help promote faith among young lacrosse players. For example, the Stripling Warriors do not compete on the Sabbath Day which helps alleviate the pressure that many club players feel to compete on both days of traditional weekend tournaments. Instead, the Stripling Warriors forfeit their Sunday matches to attend church together, to visit temples and other Church history sites, and to hold team testimony meetings, as featured in the Deseret News.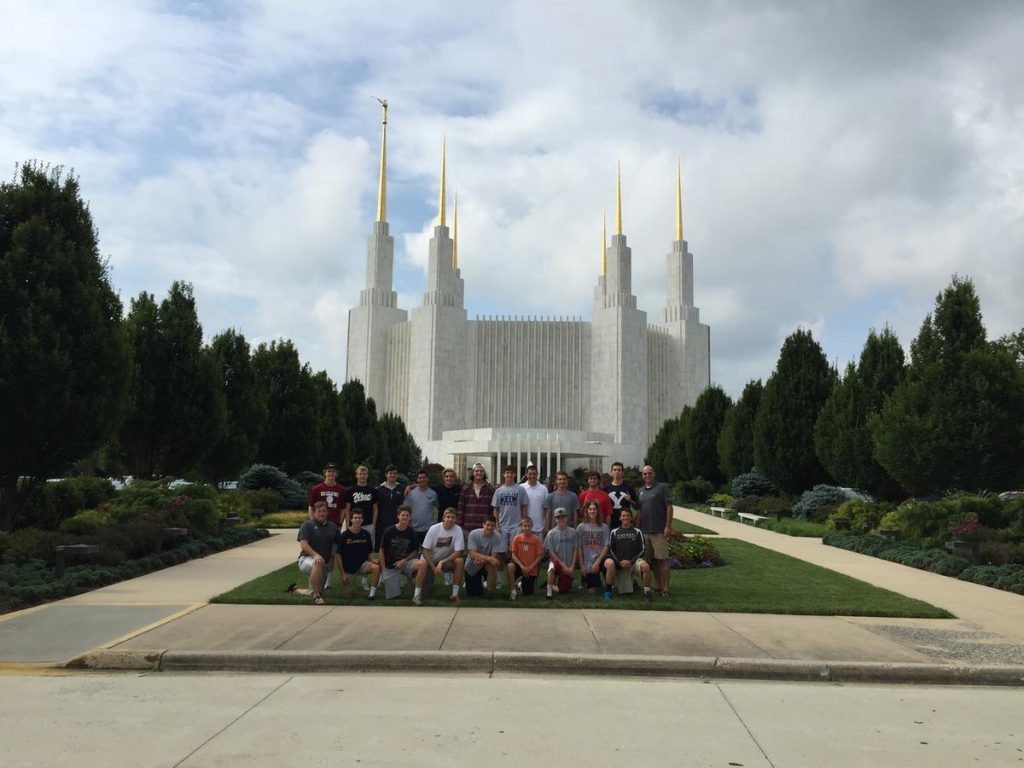 Following his coaching tenure at BYU, Lamb accepted a position as director of lacrosse and head lacrosse coach at Adams State College where he helped start and develop both the men's and women's lacrosse programs. Next, Lamb assumed a leadership role as director of operations for the University of Notre Dame—a top NCAA Division I men's lacrosse program.
In 2013, Lamb made the difficult decision to leave Notre Dame and join Southern Virginia University to become the Knight's first men's lacrosse head coach. During his first year at Southern Virginia, Lamb led the team's transition from a club sport to a full-fledged NCAA varsity program.
"Ultimately, I decided to join Southern Virginia University because it fully aligned with my beliefs and values," said Lamb. "I loved my time at Notre Dame, but because my work so often conflicted with my Church service and commitment to observe the Sabbath Day, I saw tremendous opportunity in joining a new, start-up university that is fully aligned with The Church of Jesus Christ of Latter-day Saints.
"I love Southern Virginia University and our students," said Lamb. "We occupy a totally unique position within our market and I believe that attending here is the opportunity of a lifetime. I'm excited to help serve in this new capacity and provide more students with more opportunities to attend while also performing at the highest levels inside and outside of the classroom."
Applying his past experience starting and managing programs, Lamb will now oversee the development of multiple strategic extracurricular programs at Southern Virginia University, beginning this semester with bands and esports. Lamb—who participated in the Cougar Marching Band as a student at BYU—recently spearheaded the University's efforts to recruit the vastly experienced and accomplished director of bands, Randall Beach. Under Lamb's direction, Beach successfully relaunched the Knights Marching Band this past fall after a year-long pause due to the COVID-19 pandemic.
"The objective is to bring the right people and resources together to create the best outcome for students and for the University," said Lamb. "Having seen what successful programs look like, my background has allowed me to see the potential of these programs and to create a vision that also embraces our school's Mission—who we are and what makes us unique."
Lamb earned a bachelor's degree in Italian from BYU and served a full-time mission for The Church of Jesus Christ of Latter-day Saints in Rome, Italy. He currently lives in Buena Vista with his wife, Megan; together they have five children—all graduates of Southern Virginia University.